Greater Good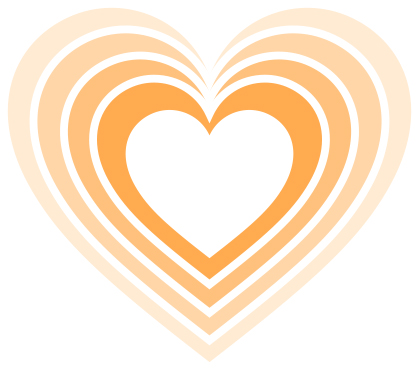 Patients come to Johns Hopkins Bayview from all over the world. That's an impressive fact. But those patients come to our doors. Should we go to theirs, too?
Yes, says Panagis Galiatsatos, M.D. He believes that although Johns Hopkins Bayview is an internationally recognized institution, it is also a local hospital, and "it is up to us to go out into the community we serve." In 2011, when he was a resident, Galiatsatos began going out into the community to talk to people about ways to improve their health. He met them in their own neighborhoods – at senior centers, churches, and synagogues. "In medical school training, there has not been much emphasis on making sure the patient understands what to do to become healthy and to stay out of the hospital," he says. "For many of the people I saw who kept coming back to the hospital, it was not a failure of the disease, but a failure of communication – because they didn't really know how to take their medicine properly, or keep their blood pressure down, or what foods to eat or not to eat."
Now as a fellow in pulmonary and critical care medicine, he is co-director of a program called Medicine for the Greater Good, with Colleen Christmas, M.D. Johns Hopkins Bayview feels so strongly about the importance of reaching out to our neighbors that "we built in a required Medicine for the Greater Good service activity for our internal medicine residents," Galiatsastos says. The idea was not to add to the burden of already busy residents, but to have them do one activity, big or small, "of their choosing, some time during their three years of training." The projects were as different as the residents themselves, ranging from medical journalism to working with a church that had been partially burned during the downtown riots in 2015, to reaching out to elementary schools to promote health for students and teachers.
"It started off with a very simple concept, to get people out into the community. But it's so much bigger now. I love what we're doing."
There have been close to 300 projects – including weight loss campaigns, partnerships with the Maryland Food Bank, an asthma initiative in the public schools, and programs to help caregivers. Medicine for the Greater Good has reached out to churches and synagogues, to community homes and centers, and has included premed students at the Johns Hopkins University, students at the School of Nursing, and the School of Business – all of whom simply want to help their community. Galiatsatos has enlisted local bands, classical musicians at the Peabody Conservatory, Baltimore chefs, and neighborhood leaders to help promote health and create partnerships between Johns Hopkins Bayview and Baltimore. He has put hundreds of miles on his car (on his own dime) driving all over town to meet with groups interested in this outreach program – and to establish trust with them. Baltimore City has 32 zip codes; so far, MGG has had projects in 17.
In November, the Bayview Internal Medicine Residency directors published a perspective article in the New England Journal of Medicine, called "Graduate Medical Education in the Freddie Gray Era."
The authors, Sammy Zakaria, M.D., M.P.H., Erica Johnson, M.D., Jennifer Hayashi, M.D., and Christmas, addressed the "structural racism" in Baltimore's history: "Until the 1950s, laws and property-development regulations hindered development in black-majority neighborhoods and prevented migration of blacks into more affluent white-majority areas… As late as 1959, some physicians refused to treat black patients, 10 of Baltimore's 17 hospitals declined to provide childbirth accommodations for black women, and many of the remaining hospitals segregated blacks into separate wards. During the civil rights era, business practices remained unfavorable for blacks in these areas; many banks…refused to give black applicants mortgages or charged them onerous interest rates. Real estate agents and developers encouraged "white flight," weakening and depopulating already fragile neighborhoods. Eventually, distressed areas became nonviable and were subjected to well-meaning but unsuccessful redevelopment schemes, including placement of large highways and construction of forbidding public housing projects.
By itself, outstanding medical care likely won't help our most vulnerable neighbors, "unless the intractable sense of hopelessness …is also addressed."
"As a result, the populations of many of Baltimore's dilapidated neighborhoods are disproportionately black. Inhabitants of these neighborhoods must contend with poverty, drug use, unemployment, crime, and hopelessness. Children who grow up in these environments have little chance of succeeding in life. Freddie Gray grew up in one of the worst areas of Baltimore, the child of an illiterate heroin addict, in a house with high lead levels, minimal food, and intermittent electricity. His blood lead level, tested over several years in his childhood, was consistently elevated… severely affecting his neurologic development. It's not surprising that he failed in school, couldn't hold down a job, and had multiple encounters with the police."
Such environments, the authors continued, are synonymous with high rates of illness and premature death. "People living in poor areas of Baltimore have a life expectancy 20 years shorter than that of residents of wealthy neighborhoods. As physicians trained to diagnose and treat disease, we naturally want to …provide outstanding medical services to this vulnerable population." However, these efforts most likely won't have much of an effect "unless the intractable sense of hopelessness affecting residents of poor areas is also addressed."
The authors went on to talk about a bright spot in this bleak picture: Medicine for the Greater Good. In less than a month, according to the NEJM's database, that article had been viewed online more than 24,000 times by people from more than 23 different countries. An article about MGG in the Baltimore Sun prompted U.S. Congressman Elijah Cummings to write to Ron Peterson, President of the Johns Hopkins Hospital and Health System: "Such programs will help address the significant unmet needs of the Baltimore community while also helping doctors to gain a greater understanding of the complex issues many patients face, and of what they can do in their practices to help their patients lead better lives. I hope the Medicine for the Greater Good program can eventually include all of the Hopkins Health System."
The possibilities are "endless," says Galiatsatos, who hopes to secure grant funding to take the program to new levels. "It started off with a very simple concept, to get people out into the community. But it's so much bigger now. I love what we're doing."
BACK TO TOP