Truly Patient-Centered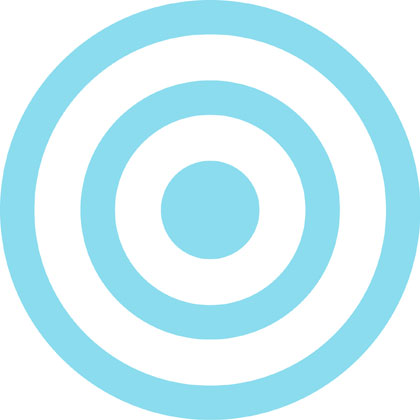 What comes to mind when you hear the words, "rheumatoid arthritis?" Well, if you don't have it, you might think of terribly swollen joints, or pain. Ask people who suffer from RA what they're concerned about, and the answers may surprise you. There's pain, sure. But also fatigue, trouble sleeping, depression, anxiety, and worries about being able to handle normal daily activities and chores.
Unfortunately, these are not usually the things that people with RA generally discuss with their doctors. Which is why Johns Hopkins Bayview rheumatologists are doing something revolutionary to find out how their patients are really doing: They're asking them.
Rheumatologists can look at numbers until the cows come home. They can determine precise things – such as how many swollen and tender joints their patients are dealing with; and which inflammatory markers, as determined by lab tests, are in their blood, and what those numbers are. "Those numbers have been determined by experts as the best outcomes to measure," says rheumatologist Clifton Bingham, M.D., Director of the Johns Hopkins Arthritis Center, and of the new Center for Patient-Centered Outcomes Research in Rheumatology "But they don't always reflect what's really happening in our patients' lives – what they're not doing because of pain, or fatigue, or depression, or something else. And maybe the whole visit would come and go and we wouldn't know something was wrong because we didn't ask the right questions."
"It's hard to believe, but most traditional research never considered the patient's opinion or reaction to the treatment."
Numbers hardly ever tell the whole story. "It's hard to believe," says David Hellmann, M.D., a rheumatologist and also Director of the Center for Innovative Medicine, "but most traditional research never considered the patient's opinion or reaction to the treatment. Imagine reading a restaurant review that discusses the temperature of the butter, meat and wine – but not how any of it tasted! – and you will have a sense of how previous research on treatment left out the patient. The good news is that the creation of this new Center is a systematic effort to measure the patient's perspective."
Bingham has long worked on finding ways to make care for people with RA more patient-centered. For years, he has reached out to patients and gotten their perspective, asking them questions such as: What aspects of your life are most affected by RA? What do you want to be able to do? And how can we work with you so that you can make this happen?
The goals between patients can vary widely, says Bingham: Maybe Patient A's goal is to continue a job that's pretty demanding physically – teaching middle school and coaching the girl's volleyball team. But Patient B just wants to be able to drive to the grocery store and go to church, and go out with her friends for lunch afterwards. And Patient C is taking care of his wife, who is an invalid. Continuing to do this is what matters to him the most; in fact, it's what gets him out of bed in the morning and keeps him going all day.
These patients need personalized medicine.
A couple of years ago, Bingham was one of a few in the country to receive Federal funding for a pilot project from the Patient-Centered Outcomes Research Institute (PCORI, pronounced "picori"). His project: to test a NIH-developed system called PROMIS (Patient-Reported Outcomes Measurement Information System) in clinic patients with RA. He implemented an interactive questionnaire that tackled not only physical manifestations of disease, but lifestyle issues – activities at home and work, and how satisfied patients feel with their ability to function in various areas. Patients filled out the questionnaire before they saw the doctor in the clinic, and together, after the regular check-up, they looked at the questionnaire to see what might have been missed in the visit. The questionnaire, Bingham found, "enabled conversation that might not have happened otherwise."
Recently, he and his team received additional PCORI funding for a second project to expand this work and move it forward. Bingham hopes that what he and colleagues are learning about incorporating patients' wishes and concerns into their health care plan will expand beyond rheumatology, and eventually spread throughout Hopkins. "Our first project was working to see what would happen if we used this system and provided the information to patients and their doctors," Bingham says. "The results of the first study very clearly demonstrated the many areas of health that are affected by RA," and how they change as the disease is more or less active. "These new measures are able to reflect the impact of the disease even when patients are having what we would define clinically as 'low disease activity' – which is very important, because then we can see that there is considerable impairment."
In the treatment of many diseases – cancer, for instance – new research has shown that "there tends to be considerable discordance between the perception of a doctor or nurse, compared with the opinion of the person who actually has the disease. Physicians consistently underestimate the magnitude or impact of symptoms on the patient. What we hope is that through this work, we can provide clinicians with a better understanding of how a disease is affecting the patient."
Currently, Bingham and colleagues are asking patients to fill out a questionnaire every time they come in for a visit, so they can track and measure changes in how the patient's doing over time. For example: "One of my patients, when she is in remission of her RA and things are extremely well-controlled, her physical function is such that she can run a half-marathon. But when her arthritis begins to flare, she can only run a mile, and that's a huge difference in her physical function. Both her starting point and her endpoint, using a standard measure of physical function, would be considered 'normal' – but the change from Point A to Point B, what's important to her, has been dramatic and huge." The traditional measurements would only signal trouble if she couldn't walk a mile. "But for her, that first sign of trouble is that change in how far she can run." Using these far more sensitive guidelines can help Bingham anticipate and prevent trouble sooner.
At the new Center for Patient-Centered Outcomes Research, Bingham and investigators are expanding this type of research to encompass different types of arthritis, myositis, and Sjogren's syndrome, and soon they plan to include other diseases, as well.
BACK TO TOP