Aliki in the Real World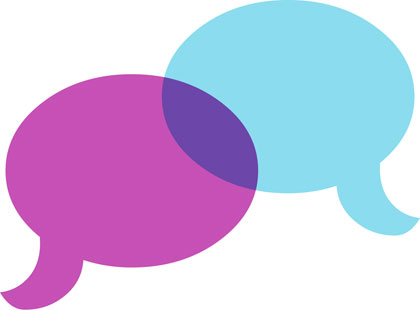 Maybe it's happened to you, or to someone you know: You go to see the doctor. You sit there, in a gown on the examining table, doing your best to describe your symptoms and confide your worries to…the top of someone's head! Or a profile! Because the doctor is typing away at your electronic medical record on a computer, not looking up before firing the next question at you. There is no eye contact. You leave the office with a prescription, or maybe an order for a lab test, and also kind of a sad suspicion that the doctor doesn't really care much at all.
It shouldn't be that way, but it is – for a lot of people, all over the country. Which is why Sujay Pathak, M.D., who just finished his medical residency at Johns Hopkins Bayview, has made it his goal to "Aliki-fy" his practice with Johns Hopkins Community Physicians at Wyman Park Medical Center in Baltimore.
"I don't get more than 15 or 20 minutes with each person," he says, "and I don't try to handle everything in each visit. I just try to work from the standpoint that we're going to start by knowing each other as people." He spends the first few minutes of each visit just talking with his patients, finding out who they are, asking about their families, what they like to do for fun, where they grew up, how long they've been married. "If they've been married more than 20 years, I ask them what's the secret. I tell them I just got married a couple of months ago, and I want to learn from them." He also asks his patients what they prefer to be called; nicknames are important in his inner-city urban population. "A lot of people don't go by the first name that is in their chart." For example, one man named James goes by Jelly; a man named Byron is Buddy to his friends; another man's nickname is Cougar.
"I find myself incredibly happy in my medical practice."
Then, Pathak writes it all down in the chart. "I think I end up painting a pretty vivid picture. I learn about their kids, their grandkids, where they work. I have a really bad memory, but before I walk into the room with a patient, I look at the chart and remind myself who they are. I remember who this person is, and what their face looks like. And then, when I ask them how their wife is, their faces light up, because they realize, 'This person knows who I am, and cares about me.' Just because I took the time to jot it down. That makes a really big difference."
"I learn all sorts of things that directly influence their health care. Most guys just won't tell you that their wives are dying of cancer unless you ask."
Pathak believes that by developing a relationship with his patients, he can have a greater influence on their health. "I work a lot on behavior change," he says. "I tell people what the guidelines say, how much you should be exercising, what you're supposed to be eating and not eating"– but none of it comes as news to most of his patients; they already know it. So, Pathak gets his patients to set small goals that are reasonable – nothing earthshaking, just little changes that can add up over time.
"I will say, 'In three months, Cougar, I'm going to ask you, are you still doing X, and I want you to say yes. What X is, is completely up to you. You know yourself, you know your life, how much time you have available to you. Tell me what you can do for exercise, or eating, or whatever goal we're working on. Tell me what's realistic.' And I put it in their chart. Then I shake their hand, and I put a little note in the chart that says, 'His goal today is X, and we have shaken on this.' And then I show them the note and that we shook on it."
Pathak has been doing this for about nine months now, and while some of his patients don't keep to the goal they set, many of them do – because it was their goal, not the doctor's.
"This is a fantastic setting in which to practice Aliki medicine," he says. Knowing his patients as people has been essential: "I learn all sorts of things that directly influence their health care. Most guys just won't tell you that their wives are dying of cancer unless you ask, and it's going to be a hollow, empty experience for them unless I ask, 'How's your wife, what stage of treatment is she going through?' But people don't volunteer this information." You have to ask.
"I find myself incredibly happy in my medical practice," says Pathak. "It's gratifying to call patients about their lab test, and have them tell me that I'm the first doctor that's ever called them. And they're 70. Considering that many of my patients are veterans, or widows of veterans, and given the sacrifices they have made for all of us, I find this both heartwarming and sad. But at least they can tell I'm doing something different."
For the vast majority of his patients, Pathak says, taking this little bit of extra time each visit just to talk "creates an almost immediate bond between me and them that helps us get somewhere," and helps him find the best way to help his patients improve their health. For example, "if I know they are active in church, we discuss exercise plans that involve walking around the sanctuary a few times a week. If they tell me they are afraid of crowds, we discuss home workouts." If a patient doesn't adhere to a plan, "I know to start asking about their mood, or their family stresses, or what other roles they play that force them to put their own health last."
"Their faces light up, because they realize, 'This person knows who I am and cares about me.' Just because I took the time to jot it down. That makes a really big difference."
Best of all: "I'm bonding with this lovely group of patients. I can see myself staying here for the rest of my career, aging alongside my patients, maybe caring for their children. It's a thought that brings me a lot of joy."
BACK TO TOP