A Path Forward for Outstanding Clinicians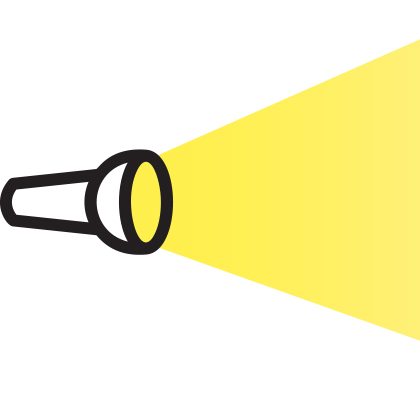 Providing outstanding patient care has long been central to the work of many faculty members at Johns Hopkins, and since 2008, outstanding clinicians have been recognized with induction into the Miller Coulson Academy of Clinical Excellence, a key initiative of the Center for Innovative Medicine.
But until recently, clinical excellence hasn't been rewarded on the promotions track.
"The general sentiment is that while we have a tripartite mission at Hopkins — research, education and patient care — it was really a pogo stick when it came to evaluations for promotion: Research was dominant," says Rosalyn Stewart, director of the Johns Hopkins After Care Clinic and director of the Johns Hopkins Hospital Substance Use Consultation Service.
Now, that's changed. In November 2020, Stewart became the first faculty member at Johns Hopkins Medicine to be promoted to full professor on the new Clinical Excellence track.
As of June 30, 15 faculty members from hospitals across Johns Hopkins Medicine had been approved for promotion on the new track, with six achieving full professor and nine attaining associate professor status. Two dozen more faculty members are at various stages of the evaluation process.
"It's been a very moving experience," says psychiatrist Meg Chisolm, who co-leads the promotions committee, with ophthalmologist (and Miller Coulson Academy member) Sharon Solomon and CIM Director David Hellmann. "People on our committee were brought to tears to see that great clinicians at Johns Hopkins — many of whom had trained hundreds of outstanding clinicians who went on to get promoted at other institutions — are finally getting recognized."
Chisolm credits leaders of the Miller Coulson Academy for establishing the criteria to measure clinical excellence, including a "360-degree" review. "They set the bar very high," says Chisolm, herself a Miller Coulson Academy scholar.
"As an institution, we pride ourselves on doing things rigorously and objectively, but up until the Miller Coulson Academy, there was general skepticism that clinical excellence could be measured in a clear and consistent way," says Cynthia Rand, senior associate dean for faculty. "But the Miller Coulson Academy really made a mark, both locally at Johns Hopkins and nationally, by developing a truly rigorous process for measuring excellence in clinical care."
With the 360-degree review, nominees in the new promotion track are evaluated by clinical peers, leaders, staff members and learners, as well as from patients and their family members (when applicable). There are 25 to 30 evaluations in all. To be promoted to associate professor, applicants must be rated in the top 25% of their field. To attain full professor, they must be rated in the top 10%. "Many applicants far exceed those levels," Chisolm has found.
Applicants are evaluated based on several domains of clinical excellence. "They must be clinical leaders," says Chisolm. "Most have built clinical programs, instituting innovations and improvements in the way patient care is provided, and their work is being emulated across the country. Some have established programs in other countries."
In addition, successful applicants must be actively engaged in teaching the next generation — teaching, mentoring and encouraging young health care professionals and family members. Finally, they must be actively engaged in the mission of discovery, pursuing quality improvement projects or participating as a clinical expert on a scientific project.
"There are diets for cardiovascular disease and diabetes and even kidney disease. But when it comes to lung disease, no one really talks about a dietary intervention." – Nadia Hansel
Hansel's new research study, which involves 200 people with moderate to severe COPD living in urban Baltimore, is informed by important earlier work. One project, which followed 112 participants with COPD living in the Baltimore area, found that those with higher intake of omega-3-rich foods 
had fewer respiratory flare-ups and "a trend toward higher lung function," she notes. Another of her studies, published in June 2019, focused on school-age children with asthma who live in urban Baltimore. That project included placing sensors in participants' homes to measure levels of indoor particulate matter. "We found that higher omega-3 intake was associated with diminished harmful effect of indoor air pollution exposure on the children's respiratory symptoms," says Hansel, who is director of the Division of Pulmonary and Critical Care Medicine.
But gaining access to foods with omega-3 is challenging for many people living in under-resourced communities. "We've found that low-income individuals with COPD often have diets well below the recommended levels of omega-3, and there are several reasons for that," says Hansel, the David Marine Professor of Medicine. "People often live far from grocery stores that offer fresh, healthy foods that are rich in omega-3, and these items tend to be more expensive, which can be prohibitive. There's also personal food preference, and there may be some unfamiliarity with preparing healthful foods."
"The Miller Coulson Academy really made a mark, both locally at Johns Hopkins and nationally, by developing a truly rigorous process for measuring excellence in clinical care." – Cynthia Rand
Chisolm believes the new promotions track will be crucial to attracting and retaining top clinicians at Johns Hopkins in the years ahead. Perhaps even more importantly, it will give clinicians across Johns Hopkins a way forward to pursue the calling that drew them to medicine in the first place.
"Before this track was established," says Chisolm, "there were faculty members who were pulled away from their true passion, caring for patients, because they needed to put so much time into research, writing papers and traveling to conferences in order to get promoted."
Stewart couldn't agree more. Winner of a 2016 Innovations in Clinical Care Award for work done in establishing the Johns Hopkins After Care Clinic team, the newly minted full professor says, "The new track really adds value to the work clinicians love doing!"
BACK TO TOP