Thinking Big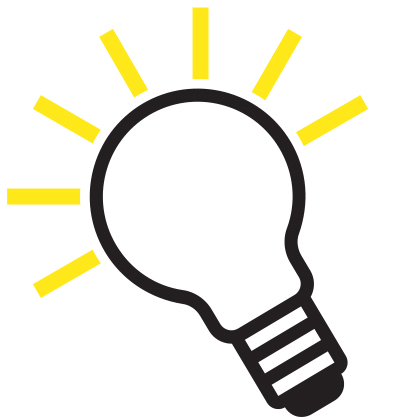 William R. Brody was well into his tenure as president of The Johns Hopkins University (1996–2009) when David Hellmann approached him in the mid 2000s with a growing concern – and an idea for addressing it.
A physician widely admired for his patient-centered approach to providing care, Hellmann was worried by the path that medicine was taking. He proposed an initiative that would promote medicine as a public trust – one that would "be compelling and make a positive difference in the lives of patients and physicians," Brody recalls.
But how best to make it a reality, Hellmann wondered?
"I encouraged him to think big," says Brody, who served for seven years as the Martin Donner Professor and director of the Department of Radiology at Johns Hopkins before assuming the university presidency. "I remember saying, 'You have so many grateful patients who appreciate the time you spend listening to their stories and providing exceptional care. I'm sure you will be able to attract a lot of support for this mission.'"
Hellmann took that advice, and he did "think big." In 2005, the Center for Innovative Medicine was born at Johns Hopkins Bayview Medical Center, with Hellmann as director.
"When David started the Center for Innovative Medicine, I don't think he could have known just how much the world of medicine would wind up needing it," says Brody, who left Johns Hopkins in 2009 to assume the presidency of the Salk Institute for Biological Studies, a leading scientific research institute in La Jolla, California. During his six-year tenure there, Brody led the institute's first fundraising campaign, the highly successful $300 million Campaign for Salk, which put the institute on solid footing and enabled the recruitment of a number of highly sought-after faculty members.
During his time at the Salk Institute, and in the years since, Brody says it's been "fun to watch" the Center for Innovative Medicine serve as an incubator for so many patient-centered initiatives, including the Miller Coulson Academy for Clinical Excellence, the Aliki Initiative, the online learning community CLOSLER and much more.
Though officially retired, Brody has maintained a very active presence in the worlds of higher education and medicine. He currently serves on the boards of Stanford Health Care and the W.M. Keck Foundation in Los Angeles, a charitable foundation that supports scientific, engineering and medical research. After so many years spent serving as chief fundraiser, first for Johns Hopkins and then Salk, he says, chuckling, "It's great to be on the side of giving money away."
A talented pianist (he performed "Rhapsody in Blue" with the San Diego Symphony for a Salk Institute fundraiser), Brody also serves now as a trustee of the Curtis Institute of Music in Philadelphia. "I wanted to get involved in something I was passionate about that wasn't health care related," he says, "and the experience has been just amazing."
"What David created with the Center for Innovative Medicine is actually much more relevant today than when it launched.
He and others at CIM are working tirelessly to bring the 'care' back to health care."
After years of living on the West Coast, Brody recently remarried and relocated back to Baltimore to be closer to the extended family of his wife, Hyunah Yu. The couple now makes their home just a few blocks away from the Homewood campus.
From that vantage point, it's easy for him to stay tuned in to the Center for Innovative Medicine's ever-widening impact. "What David created with the Center for Innovative Medicine is actually much more relevant today than when it launched," says Brody. "He and others at CIM are working tirelessly to bring the 'care' back to health care."
BACK TO TOP