Four-Legged Visitors at the Bedside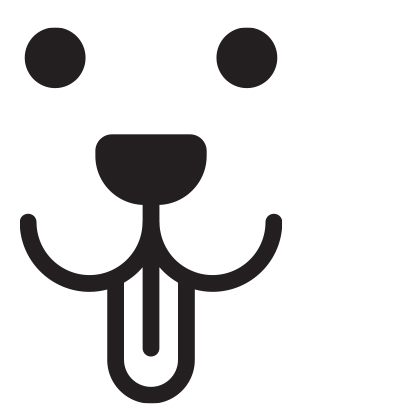 It's a familiar sight on the 12th-floor adolescent psychiatry wing at the Johns Hopkins Children's Center: Grendel, a friendly chocolate-brown Mastiff the size of a polar bear, walks into the lounge for his regular visit with handler Anne Efron, and the eyes of all of the teen patients light up.
"He will plop right down, and before you know
it, eight kids are just loving him to pieces," says Stephanie Cooper Greenberg, who first launched the pet therapy program at The Johns Hopkins Hospital in 2009. At that time, the hospital had no more than three canine/human handler teams; she and her beloved Dalmatians, Mattilda and Willamina, were among those pilot pairs. She now handles their successors, Olive and Josephine, both Dalmatians.
"I'm proud to say that today, we have grown to more than 20 teams, and we're training more all the time. We could easily keep 15 more teams busy. The demand has been insatiable!" says Cooper Greenberg, the longtime chair of the Center for Innovative Medicine's International Advisory Board.
The canine/human teams find a receptive audience everywhere they go: among kids in the pediatric ICUs, Alzheimer's patients in psychiatry, and adult patients in urology, neurology, stroke, oncology, surgery, medicine, cardiology and even several ICUs. "We go room to room, bed to bed, all over the Children's Center and The Johns Hopkins Hospital. We also visit at Kennedy Krieger, and we've started teams at Johns Hopkins Bayview Medical Center," says Cooper Greenberg.
"Dogs have a unique way of helping people get through a tough day or a tough moment and bringing them back to themselves."
She and her team members are inspired by research showing that visits from pets can relieve some of the stress, pain and anxiety related to illness and hospital stays. "When you've been doing this as long as I have, you just know that it works," says Cooper Greenberg. "We distract patients from their day-to-day medical environment, and they are no longer a patient. By having conversations about our dogs and the dogs they have at home, it brings them back to themselves and a world that's waiting for them at home."
More recently, in keeping with Johns Hopkins Medicine's "Joy in Medicine" initiative, which is aimed at mitigating burnout, stress and anxiety among Johns Hopkins clinicians and staff members, Cooper Greenberg is bringing the dog therapy program to medical residents. "We've been asked to visit residents in a wide variety of programs, including residents, fellows and staff in pediatrics and ICUs," she says. "Our teams go into the break rooms, and everyone can giggle and have fun. It's a true stress reliever."
The screening and training process for those who want to join the program at Johns Hopkins is rigorous and stretches over six to nine months. More than half of those currently serving, like Efron (who is a project administrator with the Center for AIDS Research), are Johns Hopkins staff members.
"We will take dogs of any size, age or breed, but the handler must first be registered with one of two pet therapy programs – Pet Partners or National Capital Therapy Dogs – and once we've screened them, we run them through an in-house training program and then observe and evaluate them to match each team with the right unit," explains Cooper Greenberg. A young dog, for example, might be too excitable to serve on a children's wing; instead, a calmer and steadier older canine (such as Grendel the Mastiff) would be a better fit. "We take a lot of time to make sure these are the right dogs for our medical units," she says. "It can be very exhausting to go room to room, over several hours, and that's not always a good fit."
Some canines who aren't judged a good match for hospital visits instead find a niche as a "reading dog." Through a program Cooper Greenberg first launched at a public library that is now being rolled out at the Kennedy Krieger Institute, reading dogs snuggle up with kids as they work on their reading skills. Some children who might be shy, or less than enthusiastic about reading aloud to an adult, find a welcome partner in a canine reading buddy, she notes.
Whether they are helping with young readers or visiting someone sick in the hospital, she says, "Dogs have a unique way of helping people get through a tough day or a tough moment and bringing them back to themselves. It's been the singular joy of my life to be a part of this, and I'm proud that this program resonates so well with the mission of the Center for Innovative Medicine and its efforts to promote medicine as a public trust."
BACK TO TOP