Put the Box Away
Just for a little while. Your brain will keep thinking about it, anyway.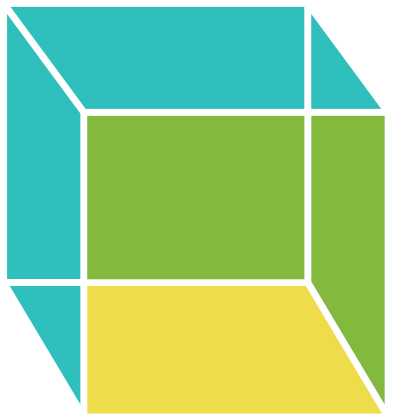 Everybody hits roadblocks.
Maybe you're a scientist, and you can't see your way around a thorny research problem. Maybe you're a physician, and you're having trouble pinpointing a patient's diagnosis after many tests. Or maybe you're a writer, and you're aiming to produce something effervescent and delightful, the equivalent of a verbal soufflé, and you feel like you're turning out hardtack instead.
Maybe what you need to do, so you can make that creative leap outside the box, is put the box away for a little while. Think about something else instead, and while you're doing that, something weird will happen: your brain will keep right on wrestling with that original problem.
That's what Adam Riess, Ph.D., did. He is a Johns Hopkins astrophysicist and Bloomberg Distinguished Professor, who won the 2011 Nobel Prize in Physics for his team's discovery that the universe's rate of expansion is speeding up.
At the Center for Innovative Medicine's International Advisory Board meeting in October, Riess talked about creative thinking and other topics with IAB member Bo Shao, an entrepreneur and math genius who also knows quite a bit about overcoming obstacles, himself. Briefly, Shao, born in Shanghai, learned math by adding up a deck of playing cards – all he had to work with – practicing so much that by the time he was 12, he could add up all 52 cards in 12 seconds. He won math competitions in China, and as a junior in high school, received a full scholarship to Harvard.
Think about something else instead, and while you're doing that, something weird will happen: your brain will keep right on wrestling with that original problem.
"Adam, a graduate of MIT, was wait-listed for Harvard for a Ph.D. program in physics," says Shao. "He got into astronomy instead. He was also wait-listed for a fellowship at Berkeley for a postdoc position; fortunately, Berkeley wised up. What's interesting is, he did the work for which won the Nobel Prize when he was 29 years old. So he was obviously an incredibly accomplished, successful person: why is it that people didn't see it?" And a question for the IAB and the CIM: "What can we, who are in the position of giving resources and hiring people, learn from this?"
Raw intelligence, Shao believes, is only part of the equation. "What's really important is also drive, persistence, the ability to communicate and work with other people." That "full package" is as important in science as it is anywhere else. "I thought that was really interesting: it's not that the Nobel Prize winner has the highest IQ in the room; it's a combination of other factors that makes someone have breakthroughs. Also, Adam's incredibly humble; the fact that he would even mention that he was wait-listed is indicative of what kind of a person he is. Maybe it's the way he is as a person that led to his success."
Riess's ability to solve a puzzle continues even when he's not actively contemplating it. He told Shao that often, when he runs into an obstacle in the lab, he'll step away from it for a while. "He'll noodle on it in the back of his mind as he goes through other things," says Shao, "mundane stuff."
Who would have thought that the movement of the buoys in the water would be connected to the measurement of supernovas?
For example, once a problem had Riess stumped. Then, as he was swimming, he noticed how the buoys move through the water. "It's really hard to measure how one buoy moves through the water. But if you look at a line of buoys, it's easier to measure the average movement." This observation led Riess to a breakthrough in measurement technique, which led to better precision – which ultimately led to his Nobel Prize-winning discovery. "That's also congruent with my own experience," says Shao. "I keep using my prefrontal cortex to think about something, and it sometimes gets stuck. It's when you turn off the conscious mind and go through life, and a spark comes out of nowhere.
"That's not inconsistent with the latest neuroscience. By the time an idea surfaces, it's actually been percolating for some time. We think we just got it, but on a subconscious level it was already formed, and at some point the brain will let it past the threshold into our consciousness."
Learning when to wait for the right idea is an important skill, too – again, one that can have little to do with someone's qualifications on paper, or with standard "in the box" thinking. In 1999, after earning an M.B.A. from Harvard Business School, Shao returned to China and started EachNet, an online marketplace. The next four years were tough, with what he describes as "a lot of trial and error and the boom and bust of the Internet industry," but Shao and his team hung in there, overcame roadblocks with creativity, hard work and persistence, and sold EachNet to eBay for $225 million.
What's the take-home message for the CIM? "I think when we look for people with creative ideas, we need to keep an open mind," says Shao, "to look for a wide variety of talent. Bringing people together from different disciplines and perspectives – I do think it will lead to sparks. Creativity comes from a cross-pollination of ideas. Who would have thought that the movement of the buoys in the water would be connected to the measurement of supernovas? The same can be applied to any innovation: put people from different walks of life together and you may come up with an unforeseeable new idea. It's unforeseeable because by definition, we cannot progress until we get it."
BACK TO TOP