Connecting with Seniors in Crisis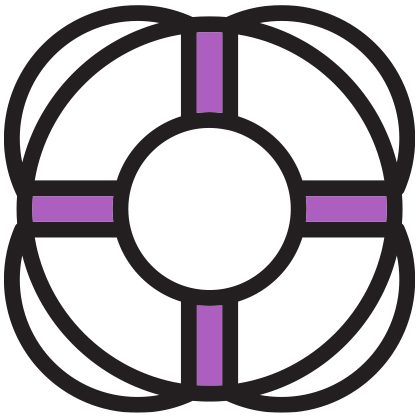 When the COVID-19 pandemic descended like a sledgehammer last winter, our nation's senior population was impacted perhaps most severely. Virtually overnight, vulnerable older people — many coping with chronic illnesses, such as diabetes, heart disease and cancer — were confined to their homes and forced to shift to telehealth platforms for their health care.
For many older people, it wasn't an easy transition to make. "Though a number of older adults are able to connect to video visits, accessing technology has been a big barrier for many, and some older adults do have technology, like smartphones or tablets, but may not know how to use them," says Center for Innovative Medicine (CIM) Scholar Jessica Colburn, a specialist in geriatric medicine at Johns Hopkins Bayview Medical Center.
Before the pandemic hit, Colburn had been leading a series of community-based health initiatives for seniors living in communities across Maryland. Thanks in part to funding from an anonymous donor to the CIM, she and her team were able to mobilize to provide connection and health access to these seniors at the height of the COVID-19 crisis — and beyond.
"Because that funding was available immediately, we were able to respond quickly to the high needs that arose," she says.
In one initiative, health educators Tracy Knox and Carolyn Moore reached out by phone to seniors who had previously completed a six-week course in chronic disease self-management. How can we best support you, they asked? One woman urgently needed an automated blood pressure reader because hers had broken, and it wasn't safe for her to go out to the store. Other seniors asked for a supply of masks. The two health educators were only too happy to help.
"Because that funding was available immediately, we were able to respond quickly to the high needs that arose." — Jessica Colburn
In addition to meeting those needs, Knox and Moore helped staff a caregiver service corps for the state, a telephone hotline for caregivers in immediate need. "Older adults and their caregivers had so many questions and so many worries. They were really struggling," says Colburn. Patients and caregivers who called the hotline could speak with someone to guide them. "And we were able to connect them with resources for urgent needs, such as food, medications, backup respite care and equipment, such as hospital beds," says Colburn.
Now, more than eight months into the COVID-19 crisis, many vulnerable seniors continue to remain at home — but their health needs must be met. In a partnership with Catholic Charities, Colburn and her colleagues have embarked on a pilot program with a 94-unit senior living facility in Baltimore County. The clinicians are providing residents with electronic tablets and coaching them on how to use them so that the seniors can comfortably connect with their health care providers via video visits. The Johns Hopkins team is using a similar strategy at a food distribution site on the Eastern Shore.
"The idea is that when seniors come to pick up food, they can do a video visit with their health care provider at the same time," says Colburn.
For so many seniors living in the age of COVID-19, who are cut off from regular visits with friends and family and from the activities they love doing the most, social isolation has become a worrisome threat to health, notes Colburn. So she is also collaborating on a project with Johns Hopkins to assess the impact of hearing loss and social needs of older people living in senior housing. For that project, Colburn is working with Johns Hopkins ear, nose and throat specialist Carrie Nieman, who has expertise in hearing impairment, and geriatrician Thomas Cudjoe, who was recently appointed the Caryl & George Bernstein CIM Human Aging Project Scholar.
"Our goal is to work with primary care teams to come up with ways to help seniors make more effective social connections during this time of COVID-19," she says.
"As we continue to live with the restrictions imposed by COVID-19, health outreach to older people and their caregivers in our community is more important than ever," says Colburn. "We are grateful for the federal funding that has supported our work, but the additional money we have received from the Center for Innovative Medicine has allowed us to grow and expand in ways we could not have otherwise."
BACK TO TOP