Bringing Together the Best Minds to Tackle Healthy Aging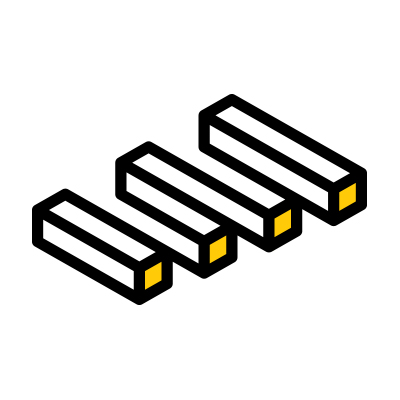 When Charles Salisbury looks to some of the latest work coming out of the CIM-supported Human Aging Project (HAP), he can't help but smile. Take the new headset, developed by a cross-disciplinary group of trainees.
The headset promotes the kind of deep sleep that may protect against Alzheimer's and other physical and cognitive decline. Called InWave, it uses electroencephalography to monitor brain activity and an artificial intelligence algorithm to time the delivery of specialized sounds that enhance the kind of brain activity needed for deep sleep. With financial support from HAP and other grants, the trainees are building 20 prototypes for use in a pilot study.
"The Human Aging Project is a great way to call upon the expertise of the very best minds across Johns Hopkins — from the medical school, engineering school, nursing school, public health school and business school," says Salisbury. "I have great expectations for it, and I believe that Dr. Jeremy Walston, director of HAP, is the ideal ringleader for the project, as both a geriatrician specializing in the challenges of aging and as someone who has a unique knack for bringing the right people together to tackle big challenges."
Indeed, Salisbury was among the earliest supporters of the Human Aging Project, which launched in 2021 (see box), when he and his family funded Walston as a HAP Salisbury Family Scholar. "This early seed money from the Salisbury family and other donors has been crucial to the success of HAP," says CIM Director David Hellmann. "It has allowed our researchers to embark on projects that have subsequently garnered millions of dollars in grant funding from the National Institutes of Health and other funding agencies." The Salisbury family subsequently went on to support clinician-researchers Peter Abadir and Sean Leng as Salisbury Family CIM/HAP Scholars.
Most recently, the Salisbury Family has provided funding for a fourth HAP Scholar. Walston is currently soliciting applications for the coveted scholarship from top research scientists across Johns Hopkins. 
During his nearly 25-year tenure with global investment management firm T. Rowe Price, Salisbury guided creation of the Fixed Income Division, launched two fixed income funds, and led management of the firm's large institutional assets, pension funds and endowments. "So I have some idea of what's involved in developing a large project and selling it, both internally and externally," says Salisbury. "I believe Jeremy Walston, with the leadership of David Hellmann, is very well equipped to reach out across Johns Hopkins for expertise. I don't think we can even imagine, at this point, how many areas can be pulled together."
BACK TO TOP