A Grand Alliance for the Human Aging Project
They may hail from varied fields — engineering, nursing and medicine — but several of the university's top leaders have united in an ambitious undertaking: an alliance that will make Johns Hopkins nothing less than the global epicenter for healthy aging.
The Human Aging Project, led by gerontologist Jeremy Walston and based at the Johns Hopkins Bayview Medical Center campus, will bring together faculty members and students from the schools of medicine, engineering, nursing and business (among other divisions) to collaborate on projects aimed at improving the health and well-being of the nation's rapidly graying population.
"This is an opportunity to assemble the best minds from across the university to develop advances in person-centered care for the aged — not just to optimize physical function but also to enable older people to age with dignity and remain engaged with society," says Patricia Davidson, dean of the Johns Hopkins University School of Nursing.
"There is really no university today that is better equipped to lead in this area than Johns Hopkins," says Ed Schlesinger, dean of the Whiting School of Engineering. "If anyone can do this, we can."
"What we are creating with this alliance will make it possible to accomplish so much, and I think it could serve as a model across Johns Hopkins for effectively tackling other important problems." — David Hellmann
Center for Innovative Medicine (CIM) Director David Hellmann, whose vision and tireless advocacy has been key to moving the collaboration forward, describes the new alliance as nothing short of "magical." He says, "What we are creating with this alliance will make it possible to accomplish so much, and I think it could serve as a model across Johns Hopkins for effectively tackling other important problems."
A Powerful Convergence
A powerful convergence makes the timing ideal for the Human Aging Project.
The first factor is the seismic demographic shift now impacting the United States. With the aging of the baby boomer generation and ever-increasing life expectancy, the number of Americans ages 65 and older is projected to nearly double between 2018 and 2060 — from 52 million to 95 million, according to the U.S. Population Reference Bureau. That means the sheer number of people with conditions associated with old age (notably dementia, heart disease, osteoarthritis and diabetes) will skyrocket unless something changes.
"I'm a cardiovascular nurse, and when I started 40 years ago, people in their 40s were needlessly dying from heart disease," says Davidson. "Today, the aging of the population is a great achievement, and it reflects the beneficial impact of modern medicine. But with people living longer, it's the great responsibility of our society, and health care providers in particular, to maximize the amount of time that aging people can live without disabilities."
In those intervening decades, the field of engineering has also advanced at a breathtaking pace, notes Schlesinger. "Today, our ability to produce and handle data and do computation at unimaginable scales, our advances in computer networking capabilities, our innovations in artificial intelligence … all of these tools will allow us to address complex problems that until just recently we considered intractable," he says.
One of those seemingly intractable problems? The infirmities of old age.
"Essentially, nurses and engineers are both problem-solvers, and we are both used to working in teams." — Patricia Davidson
Pointing out that Johns Hopkins was the birthplace of biomedical engineering, a Johns Hopkins program that ranks number one in the nation year after year, Schlesinger notes there is strong historical precedent for building a collaboration. What's more, he says, "our biomedical engineering program sits in both the School of Engineering and in the School of Medicine, which is really quite unusual."
The School of Nursing also makes an apt partner for the alliance. Davidson notes many similarities between nursing and engineering. "Essentially, nurses and engineers are both problem-solvers," she says, "and we are both used to working
in teams."
The vision for the Human Aging Project is to break down existing silos between disciplines so that clinicians can identify the health problems their aging patients face and engineers can come up with carefully tailored solutions. Co-leading the alliance is Peter Abadir, associate professor of medicine, and Najim Dehak, a professor of electrical and computer engineering who specializes in speech processing modeling.
"It's almost as if we are connecting the brains of the brightest minds in all these different disciplines," says Hellmann.
Value-Driven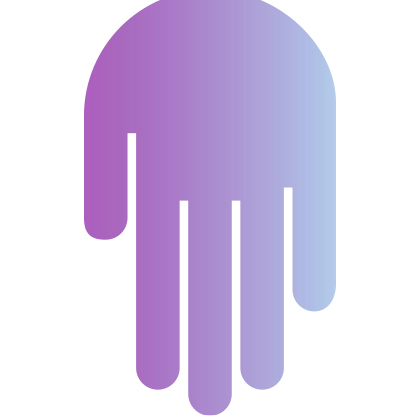 Students will play a vital role in the new Human Aging Project and will work in "innovation incubators" — comprising engineering students, an internal medicine resident or nursing doctoral student, and business students from Johns Hopkins Carey Business School — to tackle problems identified by clinician mentors.
So, for instance, one incubator of computer science students might tap into image recognition, machine vision and robotics tools to come up with innovative new technology to address social isolation or cognitive frailty. Another team of electrical engineering students could turn to machine learning and remote sensing to find a new method for preventing chronic wounds and pressure ulcers.
Moving promising solutions into pilot studies and clinical trials will be crucial — as will financial viability, which is where expertise from the business students (and guidance from the Johns Hopkins technology transfer office) comes in.
"We have the potential to leverage remarkable assets from across Johns Hopkins — its people and its many schools — to make quantum leaps to advance the field of geriatrics and improve the lives of older adults." — David Hellmann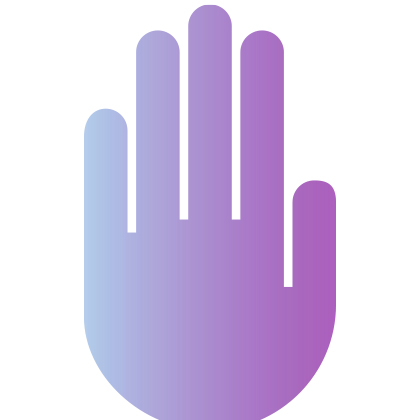 "It's vital for these solutions to be cost-effective and available to everyone who needs them," says Schlesinger.
Davidson points to the "medicine for the greater good" ethos that is so central to the mission of the CIM as being a bulwark of the Human Aging Project alliance. "This must be a 'value-driven' proposition," she says. "We must come up with affordable solutions that can be successfully integrated into the broader health care system for the benefit of all."
With an internal advisory board and working group now in place, alliance leaders are set to start soliciting clinician ideas and student projects early in 2021. Each partner in the alliance has committed to funding faculty members who will collaborate on the Human Aging Project. The CIM, for example, announced in October the funding of four new CIM Human Aging Project scholars:
Rasika Mathias, the Sarah Miller Coulson CIM HAP Scholar
Peter Abadir, the Salisbury Family CIM HAP Scholar
Alex Pantelyat, the Alafouzos Family CIM HAP Scholar
Thomas Cudjoe, the Caryl & George Bernstein CIM HAP Scholar
The Schools of Engineering and Nursing are also supporting faculty members dedicated to the Human Aging Project.
Hellmann couldn't be more excited about what the future will hold. "This is a clarion call to look anew at the idea of aging," he says. "We have the potential to leverage remarkable assets from across Johns Hopkins — its people and its many schools — to make quantum leaps to advance the field of geriatrics and improve the lives of older adults."
Don Willett November 13th, 2020
Posted In: